Do You Keep Getting an "Incomplete Agent Information" Message When Filing Your Annual Report or First Report?
This is an issue experienced by some of our users when trying to submit their annual report or first report. By following these steps you can submit your reports and avoid being overdue with these important filings.
Issue Summary: You keep getting "address information is insufficient" or "agent information is insufficient" notifications even after providing all required details. This is preventing you from submitting your annual report or first report filing.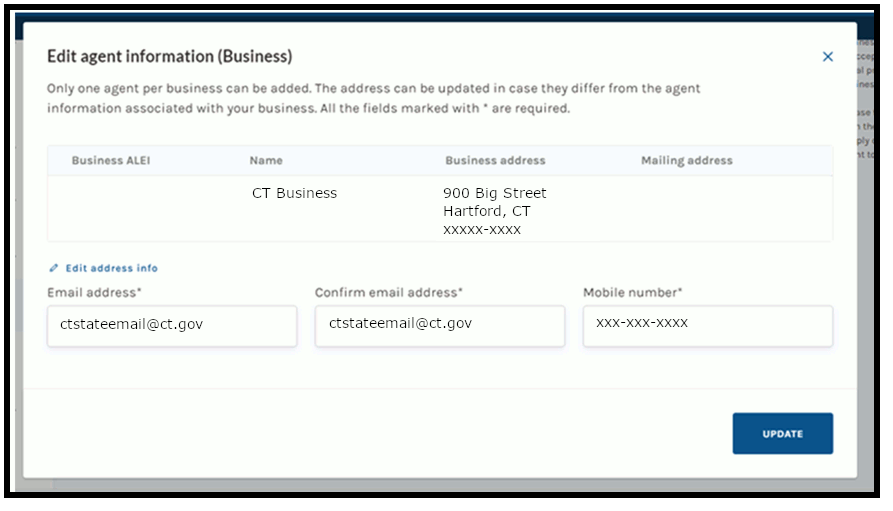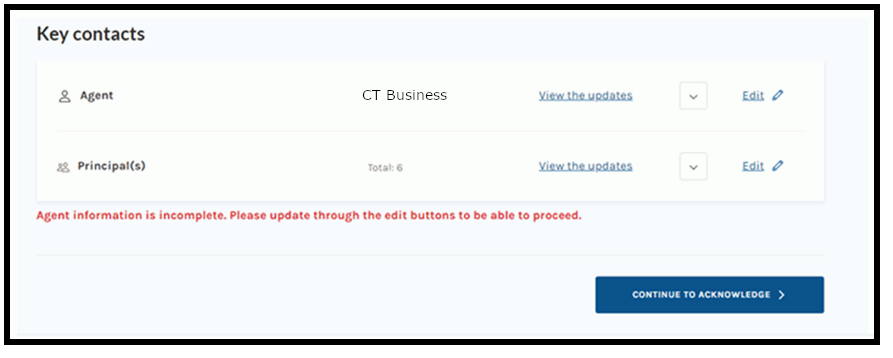 Solution: If you check the business ALEI number column you'll see it is empty. This means the business agent is not linked with the business registered with us. You need to click on "change agent" and search for the business registered with us and use it as the agent to submit the filing.