New Business Filing Services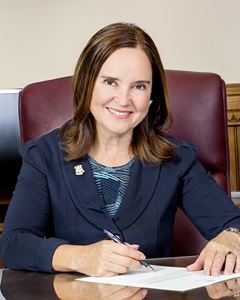 Great news – Secretary of the State Business Services are now available at business.ct.gov. My team has worked so hard with our other state partners to bring you this new digital experience to start and manage your business in Connecticut.
As Secretary of the State, I want you to know that the State of Connecticut is here to support the growth of your business. This site will allow you to do your business with the State – 24/7 from any device – so that you can spend more time on what you do best.
All new users to this site will need to create an account first, before filing. Select the link below and choose "Sign up now." If you think you already have an account, you can reset your password. If your email address is not found, you do not have a ct.gov account and will need to create one.
Secretary of the State
Denise W. Merrill